Sorry for the lack of posts! It's been kind of a busy weekend. I spent Friday and Saturday sewing Halloween pillows and making little journals. I'll have pictures of those soon!
And on Sunday, Sean's mom had surgery, so we spent the day at the hospital. She's doing great in recovery, and once she's home there will be lots and lots of girly movies and junk food eating, I'm guessing. :)
But today I opened the mailbox to see 2 pretty packages waiting for me. The first was for the giveaway I won on Susannah's
blog
. Here's what I got: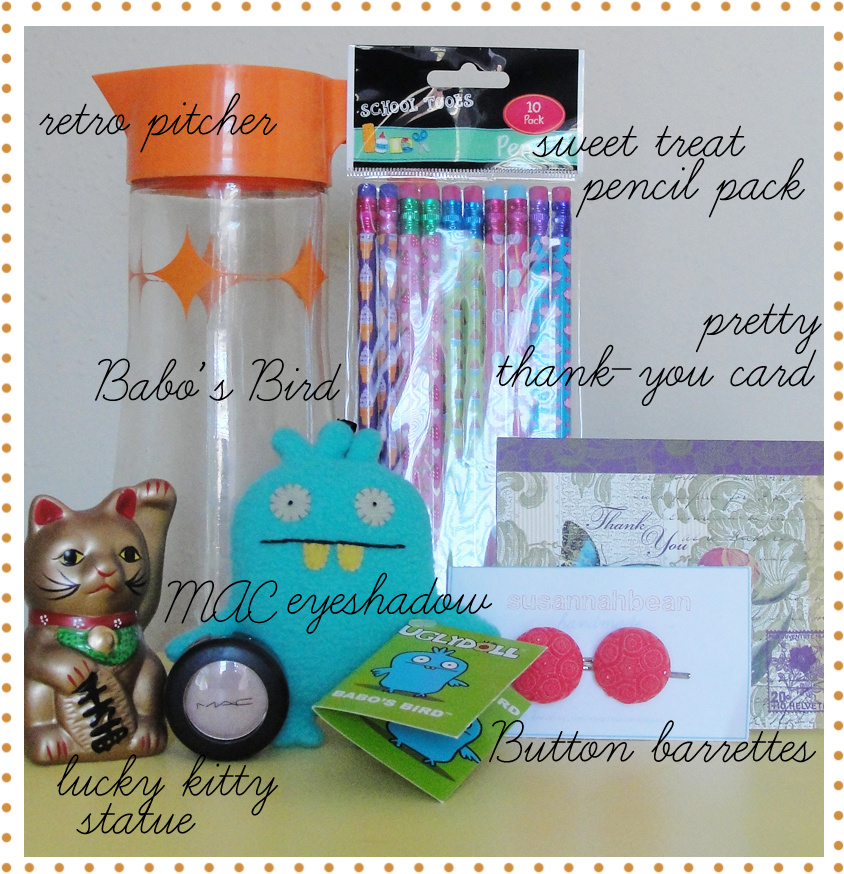 And of course I can't forget...
This necklace was also included, but I had to put it on the second I opened it!
I received so many c-u-t-e things in this package, and my
Babo
is very happy to have his
birdie
back. :)
Thanks, Susannah!
And in my second package, I found: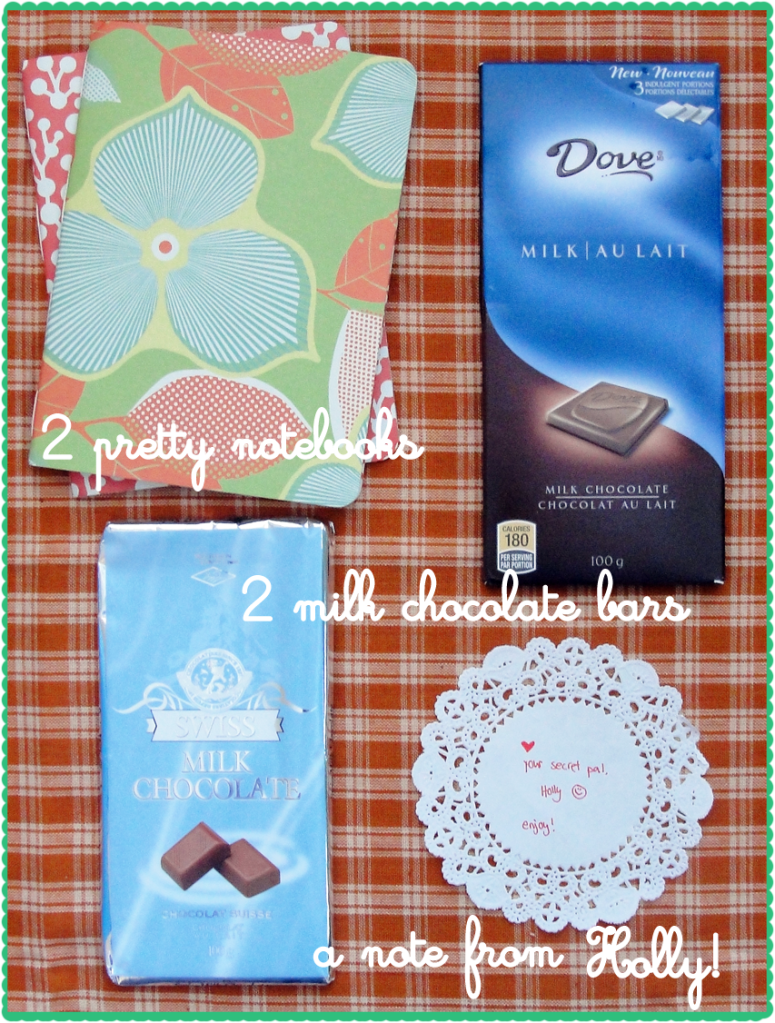 I initially wasn't sure why I received this package , or who it was even from! (I didn't see the doily at first!) But once I read the note left on the doily, I found out it's from a Secret Pal. I was so surprised, because as far as I had noticed, that project had kind of gone downhill. But thank you Holly, so very much! It's such a lovely package! :)
And some quick news...
-I got a new job this weekend! (More details on that later, although it's really no big deal.)
-My Chemical Romance has released their first single off their new album. It's been playing non-stop in my apartment. :) You can listen to it
here
! ( I can go on and on, haha.)
-I'll be debuting a new blog design today or possibly Wednesday! I decided that I need to simplify EVERYTHING for autumn, including my blog. :)
-Remember the giveaway I had mentioned a few times? Well, I know that I still have yet to post it, but I promise it's for a good reason. I hope to have it up by the end of this week!
That's all for tonight. I'm off to make brownies, and possibly more journals.
Have a wonderful night!
XO, Allie.