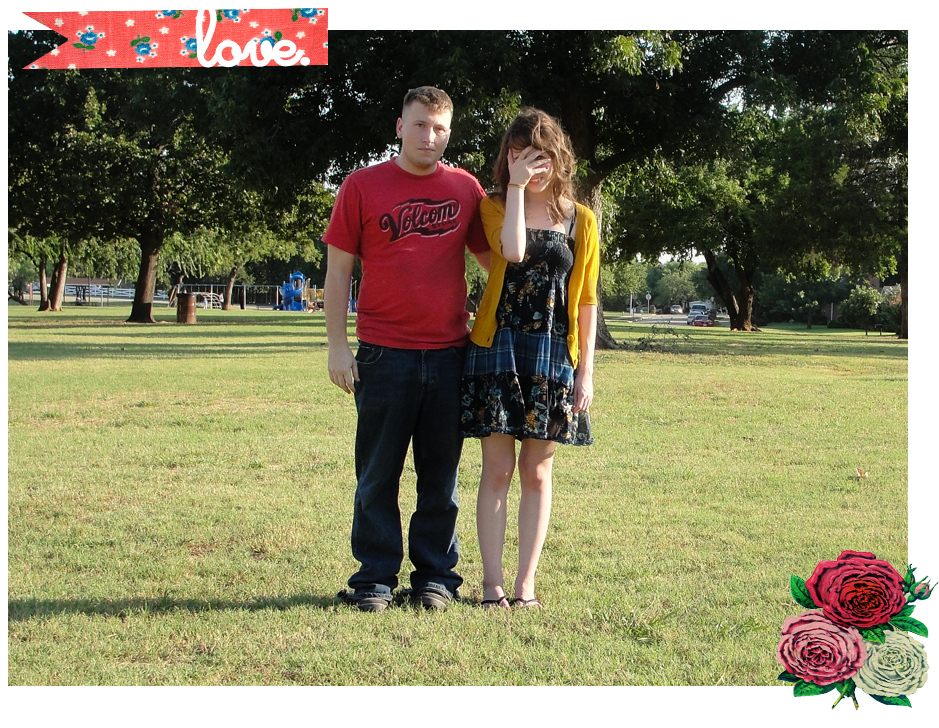 This photo was actually taken a couple of days ago on a little trip Sean and I took to the park. It's been awfully rainy and wonderful out the past couple of days, so I've been lazy and haven't taken any new pictures!
I'm still struggling to feel inspired each day, and I was wondering...what do you do when you need a little inspiration?
Also, a super-congrats goes out to two people...1. Katie of
Skunkboy Creatures
, who announced that she's having a little girl today! and 2. One of my best friends, Michael, is at the hospital
right now!
with his girlfriend, who is giving birth to their little girl!
Yay!
Well, I'm off. Have a lovely night!
xoxo, Allie.