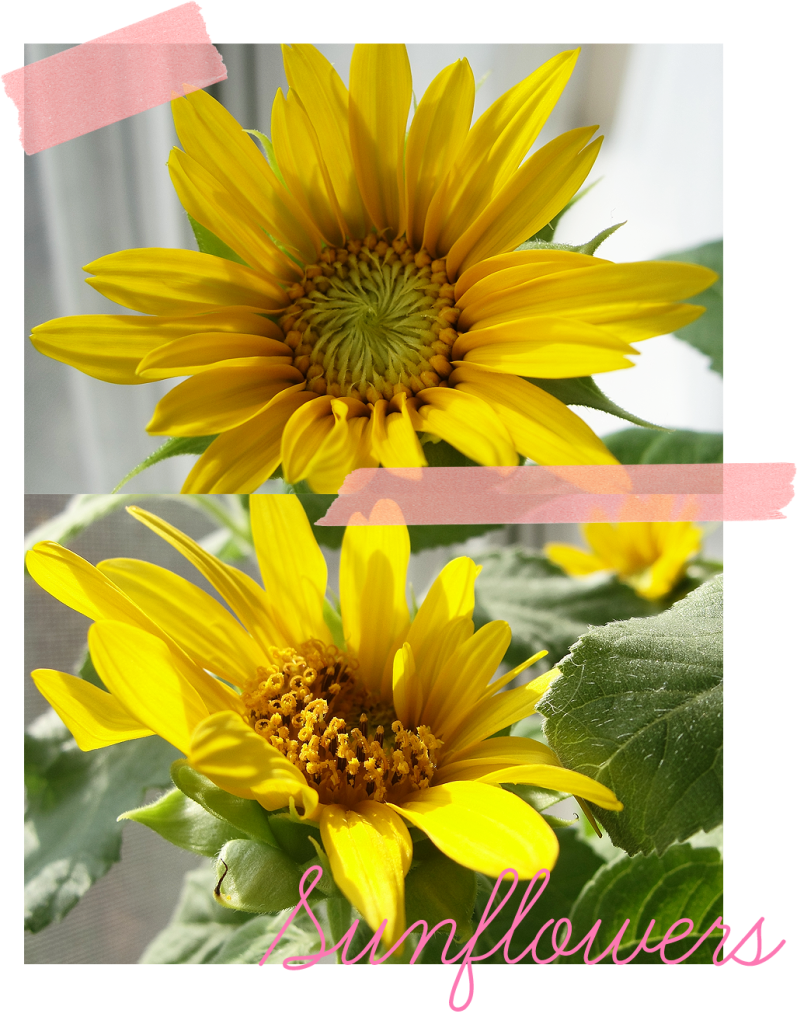 Happy September! Today's photo is of the sunflowers I have growing in my window...they're finally blooming! Today started off not so good, but when I saw my flowers, it turned my whole day around. :)
I feel so accomplished because of my flowers!
It sounds a bit silly.
But, these are the first plants I've grown myself, and they're
blooming
!
It was rainy here today, which made for an excellent start to this month. I can't tell you how excited I am that fall is just around the corner! Everything during this time of the year is so inspiring!
Weeelll, I'm off to dinner with the Mr... :)
xoxo, Allie.